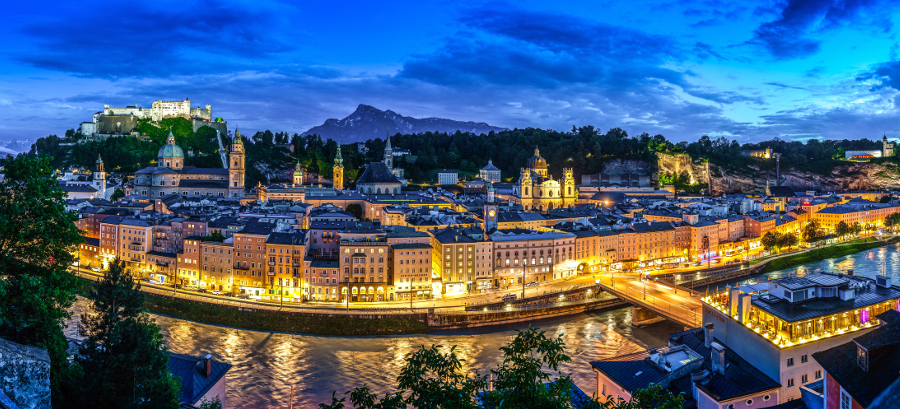 Salzburg
Crossed by the river Salzach or "salt river" which gave it its name, Salzburg was originally destined to become the Northern Rome. The city is renowned for its music, its charming historical town centre and its lakes region. The Hohensalzburg fortress offers a beautiful panorama of the city and its surroundings.

Wolfgang Amadeus Mozart was born there, and Salzbourg still shines from the notes of the Austrian genius. Its virtuosity gave energy and dynamism to the city, and nowadays every music lover wants to stay there, at least once.

The Easter Festival starts a new collaboration with one the most prestigious orchestras, The Staatskapelle of Dresden. The numerous works of R. Wagner, directed by Christian Thieleman will fittingly celebrate the birth bicentenary of this World-class composer.