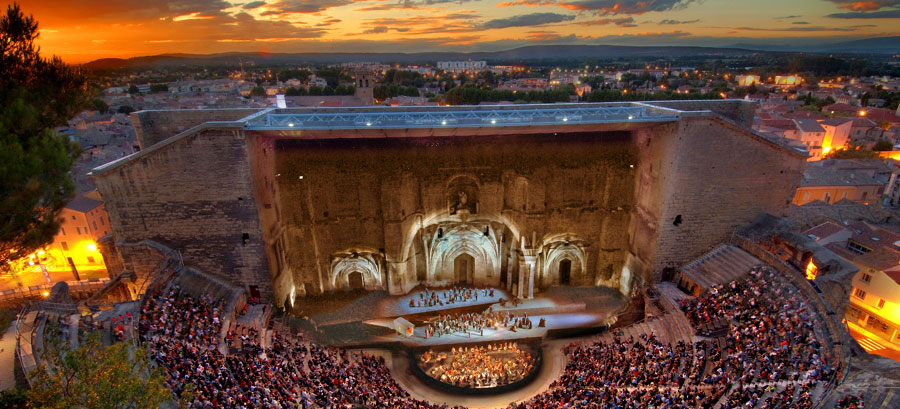 Orange
Roman city, Orange has two ancient monuments that are UNESCO World Heritage Sites: its ancient theatre and its triumphal arch. The Roman theatre was built at the beginning of 1st century and boasts a superbly well-preserved stage wall.

The city is also famous for its operatic music festival, the Chorégies d'Orange, which takes place in the ancient theatre.

Unfortunaltey no results have been found.